About the Park
Each year a committed group of volunteers and staff unite to transform the beautiful Uncompahgre Gorge into an ice climbing mecca. Beginning in November, Ice Farmers spray water down the canyon walls of the Uncompahgre Gorge resulting in the creation of awe-inspiring walls of ice. With the utilization of overflow water from the City of Ouray and more than 250 sprinklers, the Ice Farmers diligently work to bring both adventure and tranquility to those seeking respite from the hustle and bustle of everyday life. Within a one mile span of the Uncompahgre Gorge the Ouray Ice Park contains over 100 manmade ice and mixed climbs, 11 distinct climbing areas, and three miles of vertical terrain. Since its inception more than two decades ago, the Ouray Ice Park has become a premier destination for climbers, travelers and outdoor enthusiasts from around the world.
The Ouray Ice Park is not only a recreational ice climbing venue but also an engineering effort that combines natural and manmade elements.

The Ouray Ice Park exists thanks to an overflow of excess water from the City of Ouray's spring-fed supply tank; a clever layout of irrigation pipe; more than a hundred garden-variety shower heads; a little knowledge of fluid mechanics; and a perfectly located deep, shady, and cold Uncompahgre Gorge.
Please help us to keep the ice park free and open to the public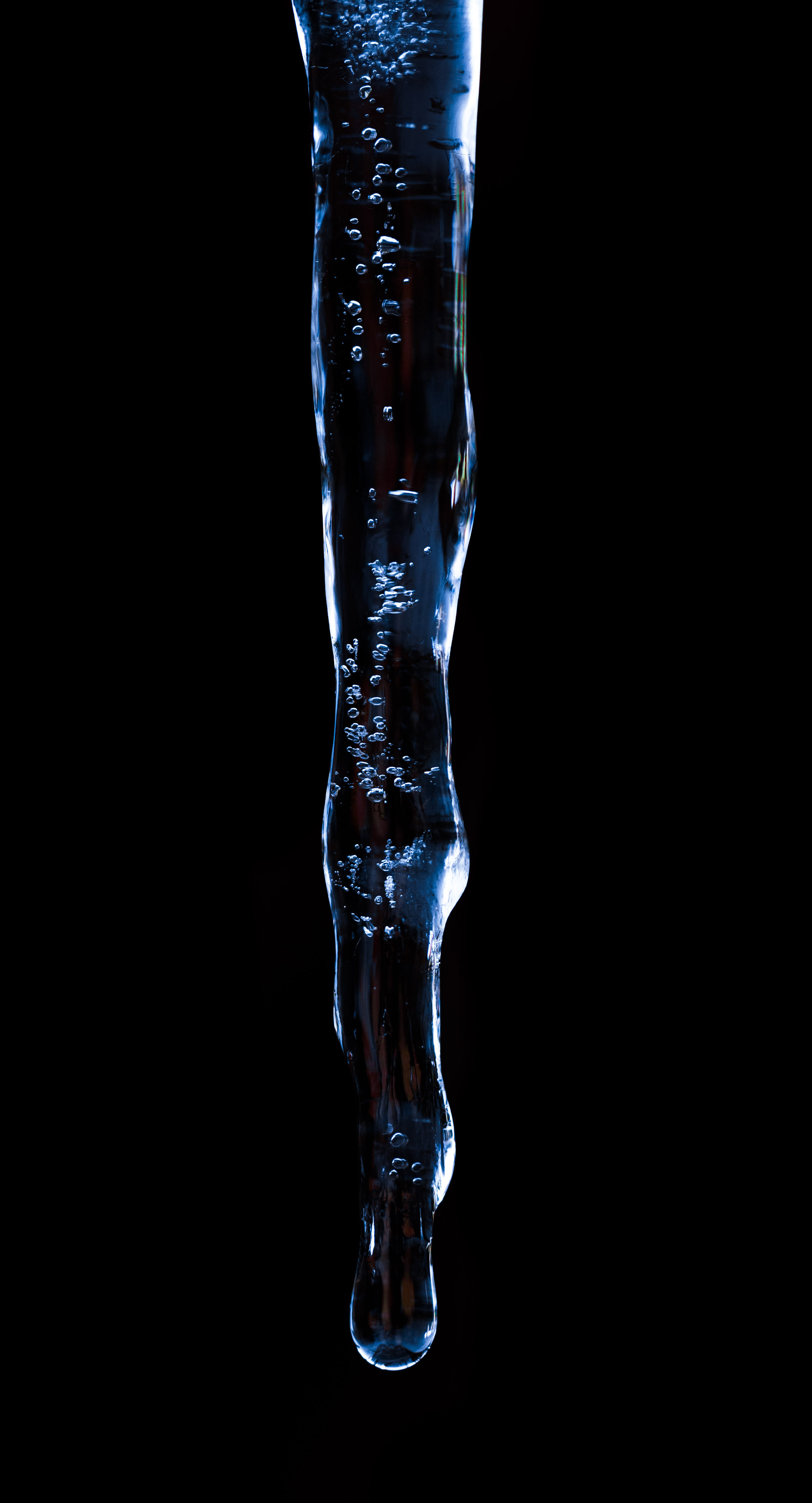 WATER SOURCE
Overflow from the City of Ouray water supply tank 0.25 mile to the west
GRAVITY FED SYSTEM
No pumps, no motors
WATER PRESSURE
Incoming water pressure is 100-150 psi; pressure on the other side of the pressure-reducing valve is 50 psi
LINEAR FEET OF IRRIGATION PIPE
7,500 feet throughout the Park
TYPE OF PIPE
Certa-lok yelomine
WATER SUPPLY
250 shower heads
AVERAGE FLOW RATE PER SHOWER HEAD
2 gallons per minute
TYPICAL WATER PRESSURE
30 psi at the South Park climbing area (farthest upstream point)
NUMBER OF GALLONS PER NIGHT
150,000–200,000 gallons
LENGTH OF PARK
More than 1 mile
CUMULATIVE VERTICAL CLIMBING TERRAIN
More than 3 miles!
Get Stoked.
and grab some popcorn